Open Water
Brand Spotlight
Open Water is on a mission to rid the planet of plastic bottled water...and help counter all of the nasty impacts plastic has on our oceans. This June, we're honored to be highlighted as an LGBTQ-founded brand by Fresh Thyme Market where you can find our 100% recyclable, 100% climate neutral still and sparkling Tallgirl Cans™ on shelves!
National Dairy Month
Discover Fresh Thyme Dairy
We source our dairy products from farmers who don't use antibiotics, synthetic hormones, pesticides, or GMOs, and our organic farmers adhere to the USDA's strict National Organic Standard. And for those who are avoiding dairy, shop our extensive selection of plant-based alternatives.
Simple Crusted Salmon Dinner
This simple salmon meal gives you the crunchy taste you crave with the buttery melt in your mouth salmon you love. It pairs perfectly with cauliflower mash or roasted veggies to round out and complete your meal.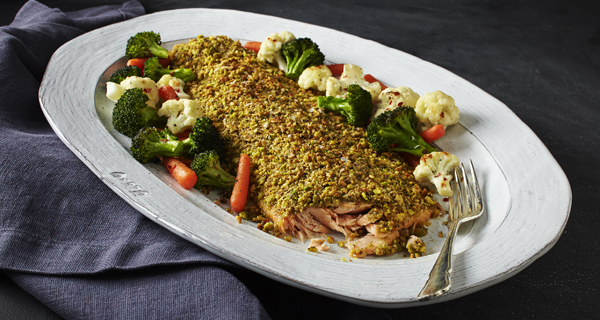 Fresh Thyme Extra Virgin Olive Oil Spray - 5 Fluid ounce
$3.79
$0.76/fl oz
Fresh Atlantic Salmon Fillet - 3 Pound
$20.97 avg/ea
was $35.97 avg/ea
$6.99/lb
Fresh Thyme Fine Sea Salt - 26.5 Ounce
$2.49
$0.09/oz
Raw Shelled Pistachios - 1 Pound
$28.99/lb
$28.99/lb
Fresh Thyme Shredded Parmesan Cheese - 5 Ounce
$3.99
$0.80/oz
Fresh Thyme Organic Stone Ground Mustard - 10 Fluid ounce
$1.99
was $2.19
$0.20/fl oz
Fresh Thyme Mixed Vegetables - 10 Ounce
$1.99
$0.20/oz
Fresh Thyme Extra Virgin Olive Oil - 8.5 Ounce
$3.79
$0.45/oz
Mccormick Crushed Red Pepper - 1.5 Ounce
$3.69
$2.46/oz
Fresh Thyme Organic Ground Black Pepper - 1.98 Ounce
$4.99
$2.52/oz